ApplyTech, Inc. is a Coraopolis, PA based manufacturer's representative organization specializing in instrumentation and process equipment for the industrial sector of Western PA, Ohio, West Virginia, Kentucky, and Indiana.

With over 50 years of combined experience in the fields of instrumentation and process equipment, we are eager to help you find a solution for your application. Whether it is an oxygen analyzer or a heat exchanger, we can answer any questions you may have and provide quick response on quotation requests.

Some of the industry leading manufacturers we represent include: API Basco, API Schmidt-Bretten (divisions of API Heat Transfer), Siemens Industry Inc. (formerly Siemens Applied Automaiton), and Williamson IR.

And with products including: percent and trace oxygen analyzers, pyrometers, IR gas analyzers, In-Situ analyzers, shell and tube heat exchangers, plate and frame heat exchangers, brazed plate heat exchangers, eductors, ejectors, scrubbers and vacuum jet systems we are sure to have a product that meets your needs.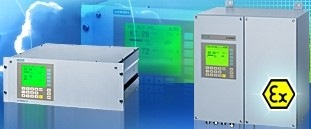 Additional Services:

Custom designed and built sampling and gas analysis systems.

Start-up assistance and field service.

Instrument repair service.

In-house heat exchanger sizing